Welcome To 
The Suites Parker

9398 Crown Crest Blvd,
Parker, CO 80138

9398 Crown Crest Blvd,
Parker, CO 80138
Best Skilled Nursing Services
in Parker, Colorado
At
The Suites Parker
, we prioritize individual wellness and place a special emphasis on rehabilitation to ensure the best experience for our wonderful residents.
Our center provides a variety of personalized care services to help make your stay as comfortable as possible. Call us or schedule a virtual tour to discuss what else we can do to meet your healthcare needs.
Skilled Nursing
Experienced nursing staff ready and able to help manage care, pain, medication, hygiene, and whatever else is needed to make your stay a comfortable one.
Rehabilitation Therapy
Physical, occupational, and speech therapists who specialize in post-surgical rehab and create personalized goals to help you regain your independence.
Long & Short Term Care
We offer a safe place where you can learn strategies and meet people who are going through similar experiences.
At
The Suites Parker
, we strive to treat every patient with the utmost care and respect. Our team of professionals is dedicated to crafting tailored solutions for each individual in order to ensure they get the best possible service.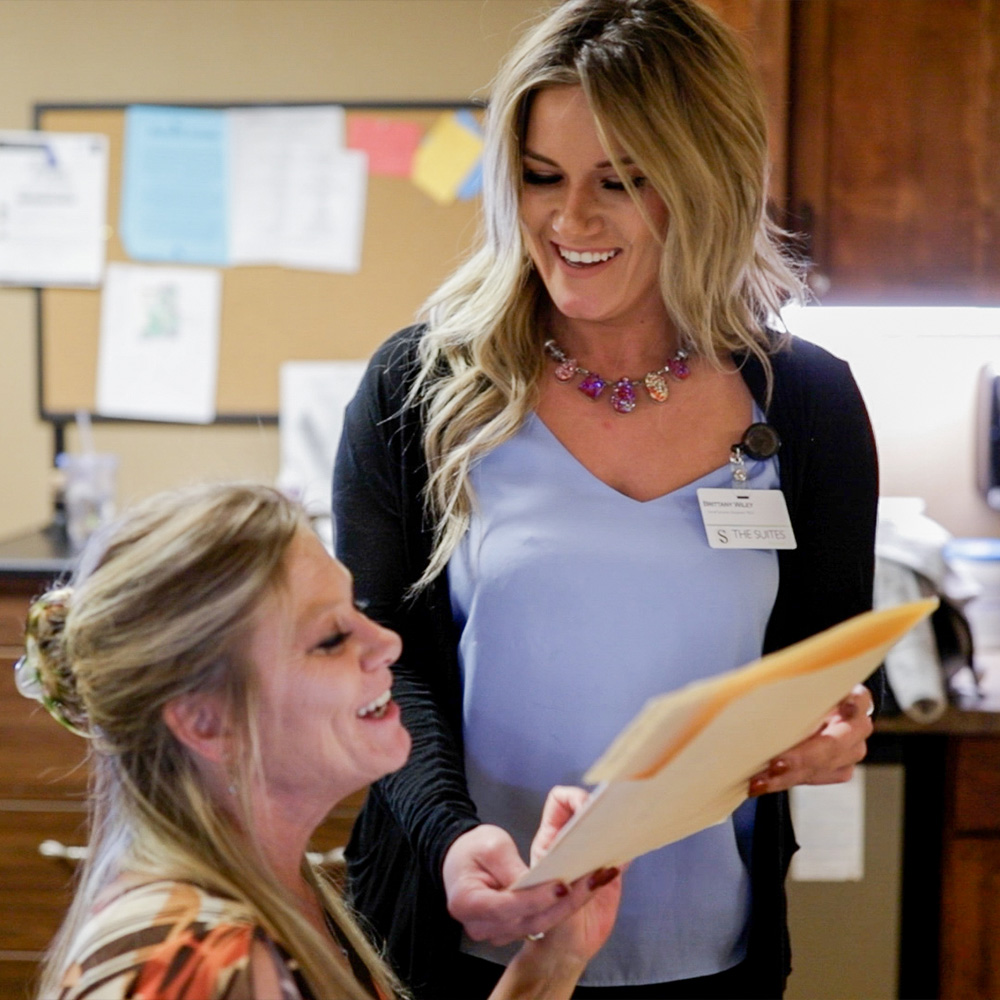 Licensed professional staff, social activities, and other specialized services.
Quality over Quantity
We Provide All Aspects of Medical Practice
Our commitment to providing the highest quality care starts with our dedicated team. Join us in helping make a positive difference in people's lives and explore career opportunities today! Visit our careers page for details on available positions.
Quality over Quantity
Reviews from our residents – the people who matter most! We love hearing their feedback and thankful for taking part in making a difference.
Shawn O'Rourke


I worked a day shift as a travel agency nurse on the Rehab Unit. The staff was very helpful and friendly. The facility is clean. Medications and supplies were readily available. Most importantly, patient's are well cared for.

Jan Stephens


We went to visit to see if this would be a good fit for my husbands parents. Brittney took us around and explained all the details they offered and exciting events the residents are able to participate in. The residents themselves seemed relaxed and happy, unlike other facilities we have visited. It was very clean and seemed very organized.

Paul Higgins


My first visit to your facility, spending some time with the shut down from our church organization. The staff is friendly, courteous and helpful finding my contact. In reality, the most important thing is the patient is comfortable in the environment and she seemed that she was doing well.

Considering a skilled nursing or rehabilitation facility can be a confusing process. Please reach out with any questions or concerns you may have. We're here to help.